Would you like to sell your product in Japan?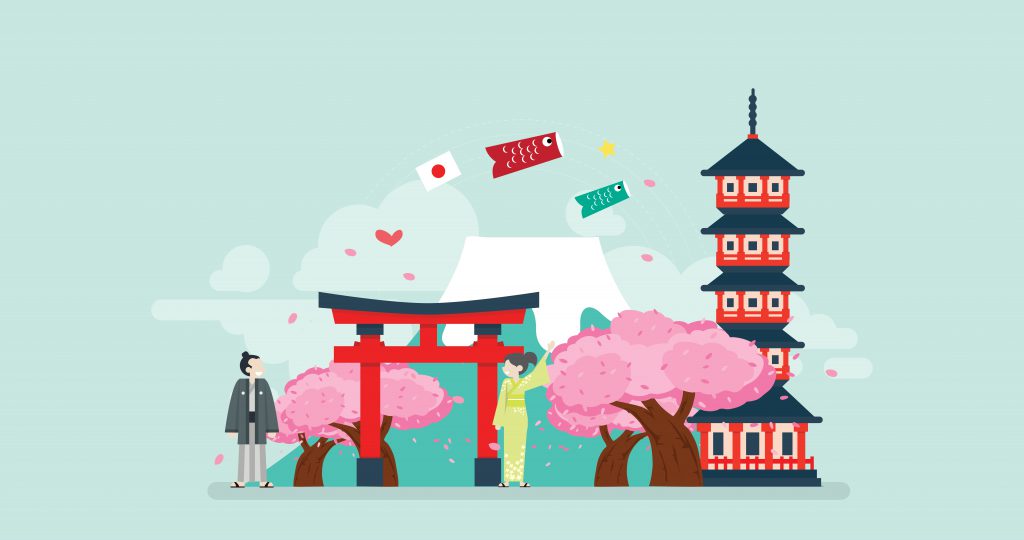 I sell your product to Japanese companies.
Then, I will make your products known to the Japanese market using crowdfunding, and then sell and operate in the Japanese market.
I also offer a service of purchasing Japanese products and sending them to you.
So please contact me for more information.
Business negotiations are possible using Skype.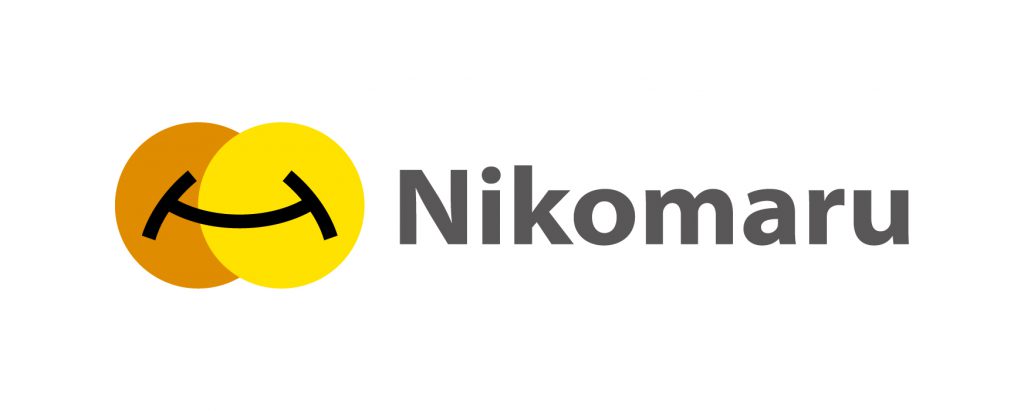 Nikomaru LLC. Is a company that sells products on online platforms such as eBay and Yahoo auction.
Also involved in non-life insurance agency sales and coaching, and I am familiar with all kinds of business.
The strength of Nikomaru LLC.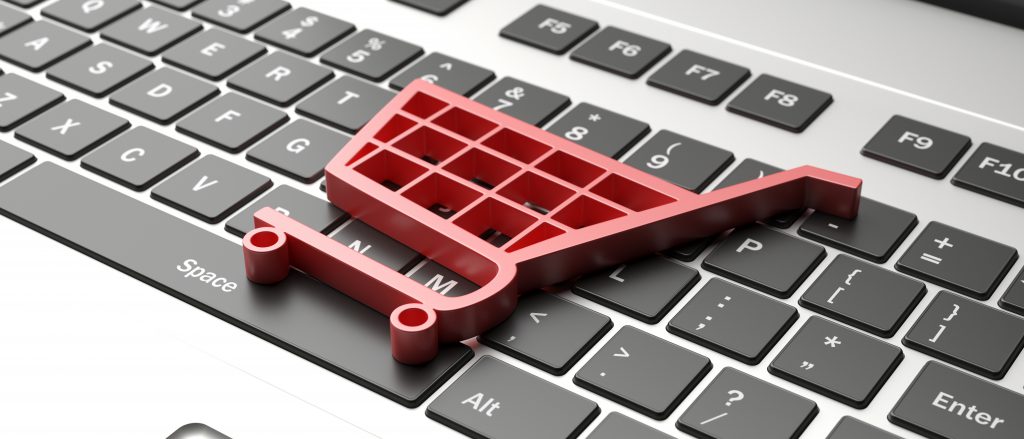 My strength is having a good understanding of the Japanese e-commerce market.
I can respond flexibly to the needs of my customers and provide dedicated support to customers which large companies won't provide.
What is the current state of the Japanese crowdfunding?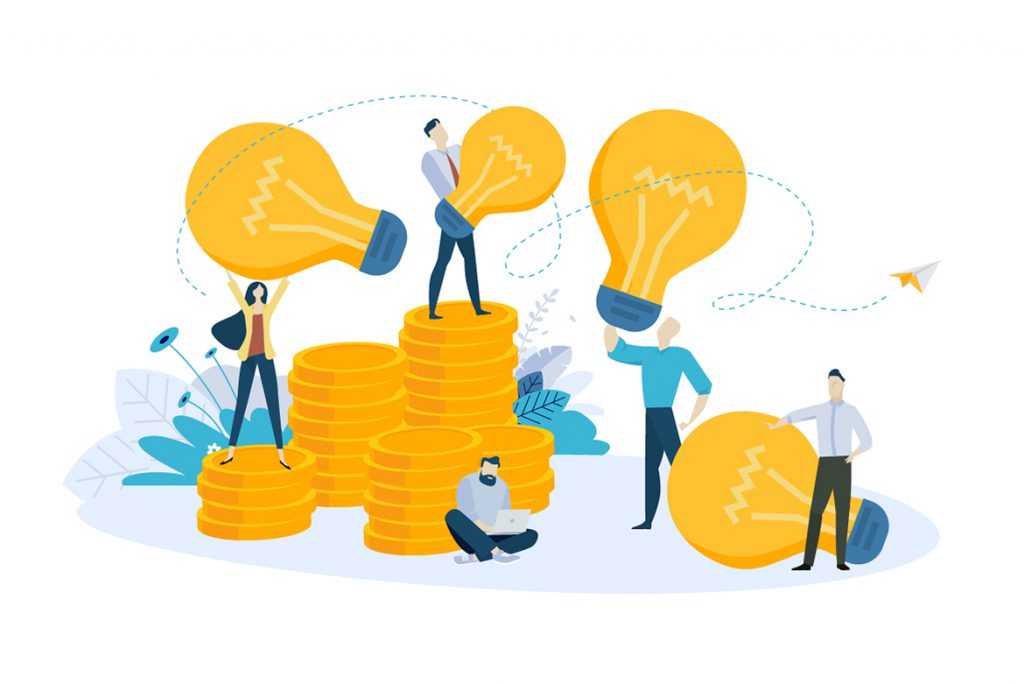 In Japan, the mechanism and existence of crowdfunding is known to many people,In a questionnaire survey released by a financing professional of a lending / borrowing information site in December 2018, a total of 67.2% people answered that they "know the mechanism"or "have heard the name" about crowdfunding.
The market size of crowdfunding in Japan is expanding rapidly, from 22,191 million yen in FY2014 to 204,499 million yen in FY2018.
The Japanese crowdfunding market is now the gateway to many Japanese startups.
So I will…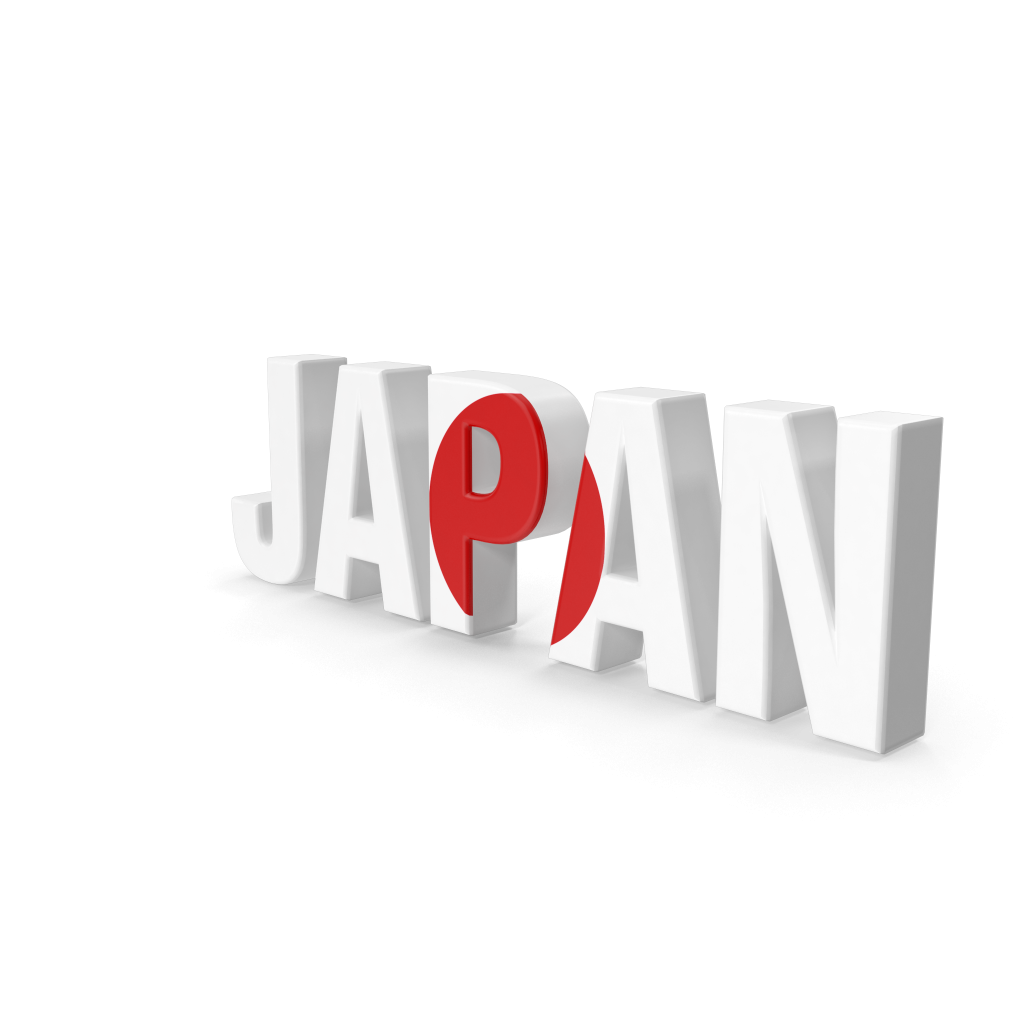 I will sell your attractive products to a Japanese company through crowdfunding.
And I will make your product popular in Japan !!
Approach provided by Nikomaru LLC.
I would like to ask you in detail about the products you want to sell in Japan.
For that purpose, please send an email using the inquiry form on this website.
Then get to know each other on Skype. I will ask you in detail about the products you want to sell at that time.
Based on the information you have heard from me, I will make a strategy and plan to make it popular in Japan by crowdfunding here.
Based on that strategy and plan, I will devise the merit of the product and the ease of use in Japan so that it will be noticed in the Japanese market.
Then I will create a crowdfunding landing page, launch it in Japan, and attractive your product.
This way your product will be very popular in Japan. Let's continue to discuss the development of new products together.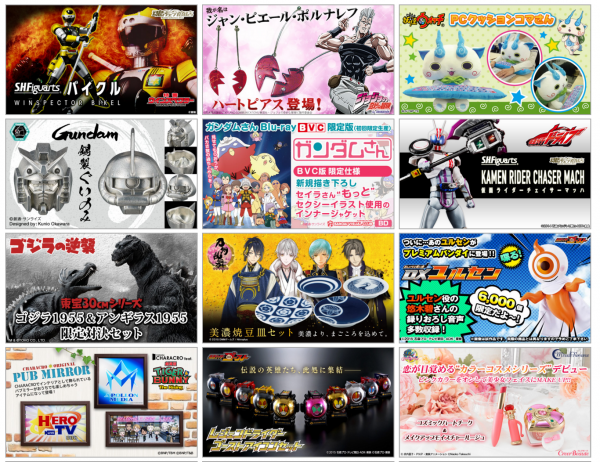 I have a shopping agency service .
Please inquiry from here if you wish to purchase agency .
If you want to buy Japanese items, please contact me.
Support
・I could support of Japanese.
・I do very comfortable packing!
・I will combine shipment!
・If you want to buy lot, I will negotiate the shop for you.
・I could research what you want!
Let's enjoy shopping with me!
The following is a message from my customer.
* Daisuke Akagawa is the president of Nikomaru LLC.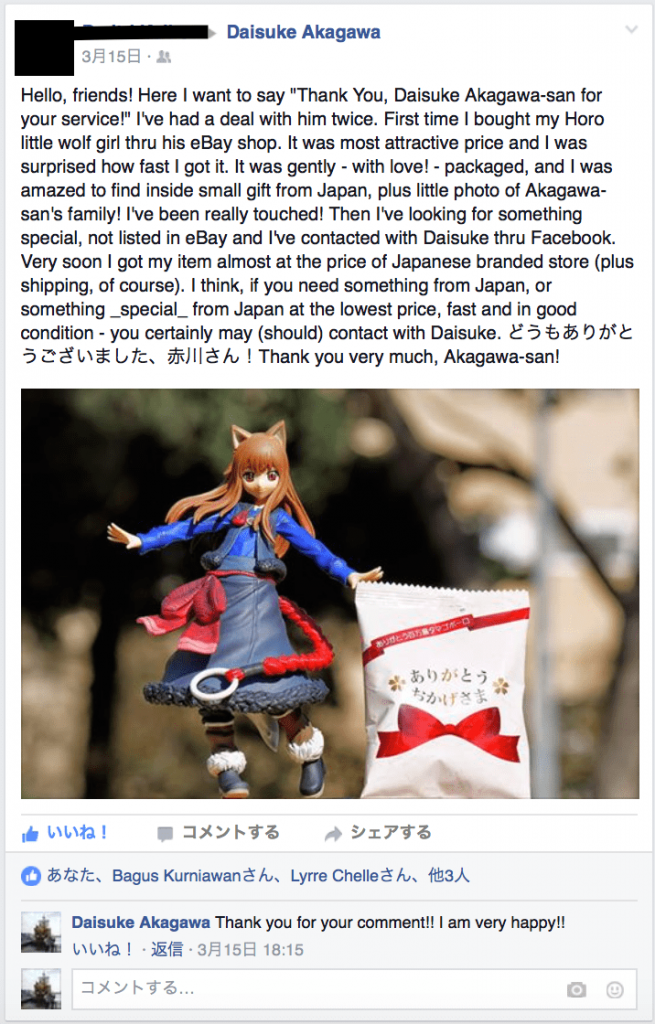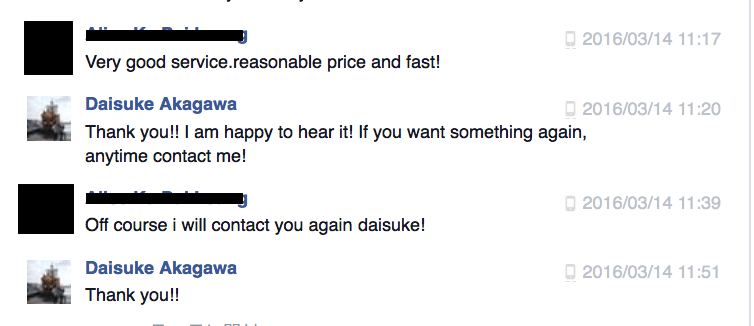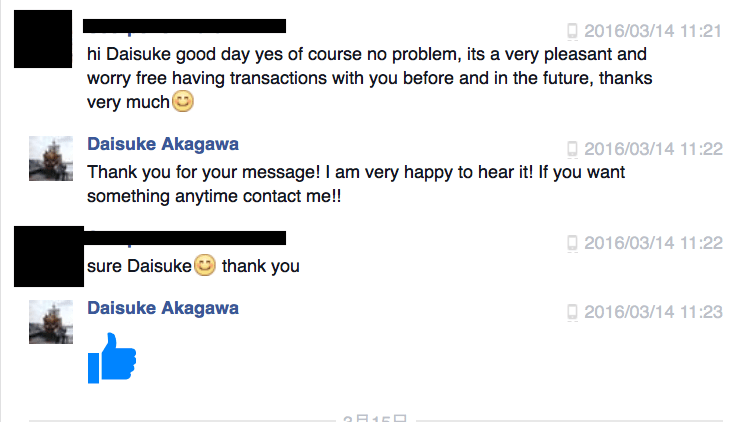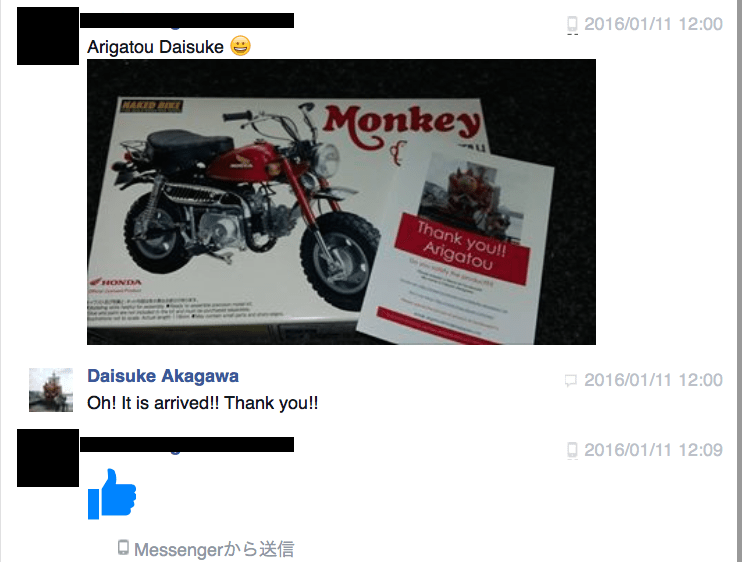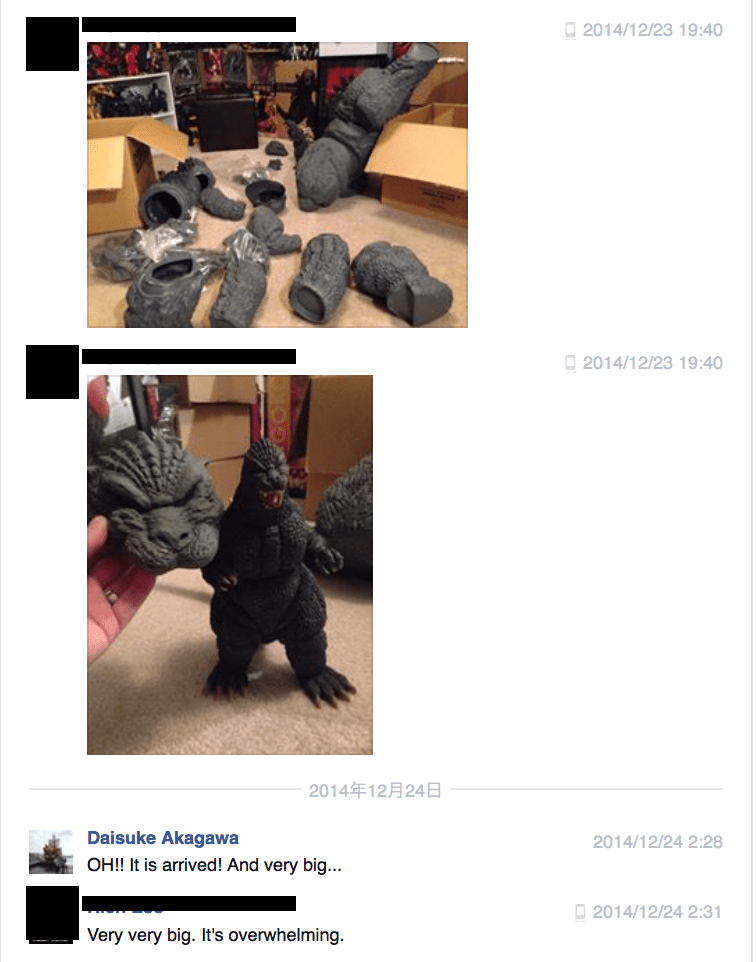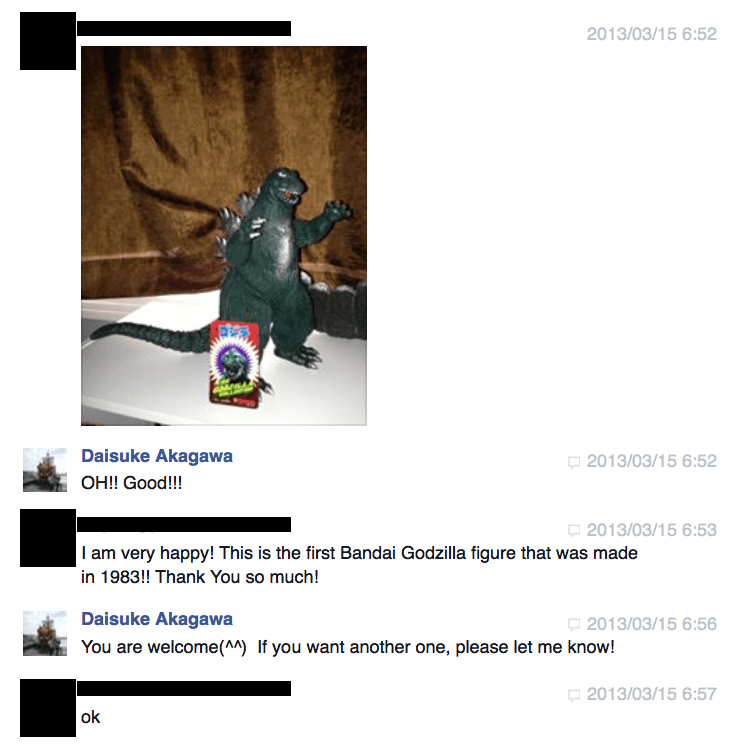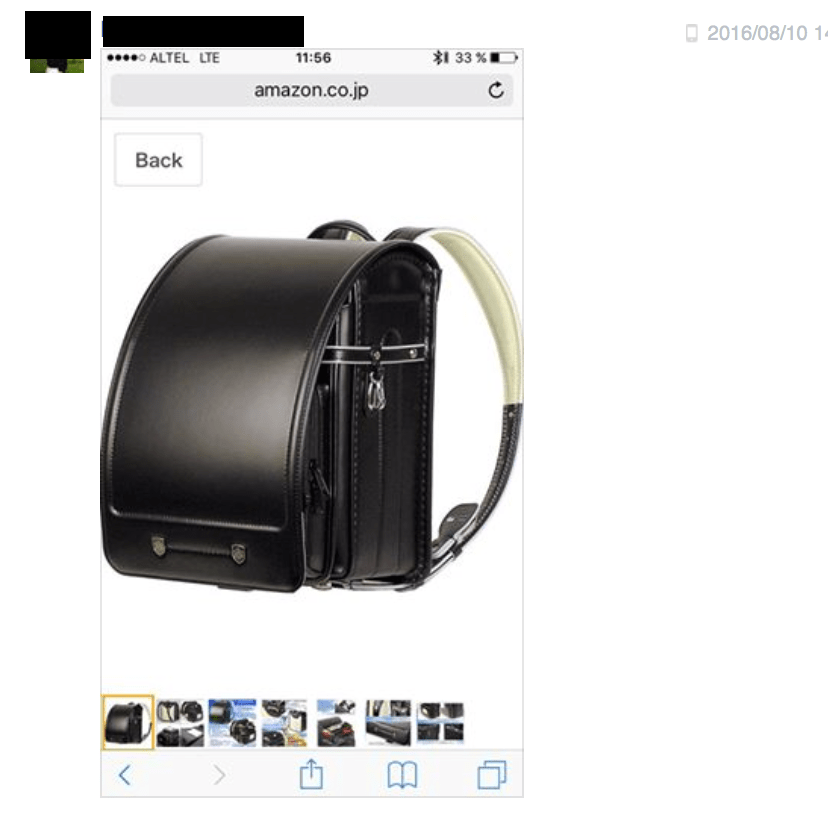 Bring your company "interesting and new" to Japan through Nikomaru LLC.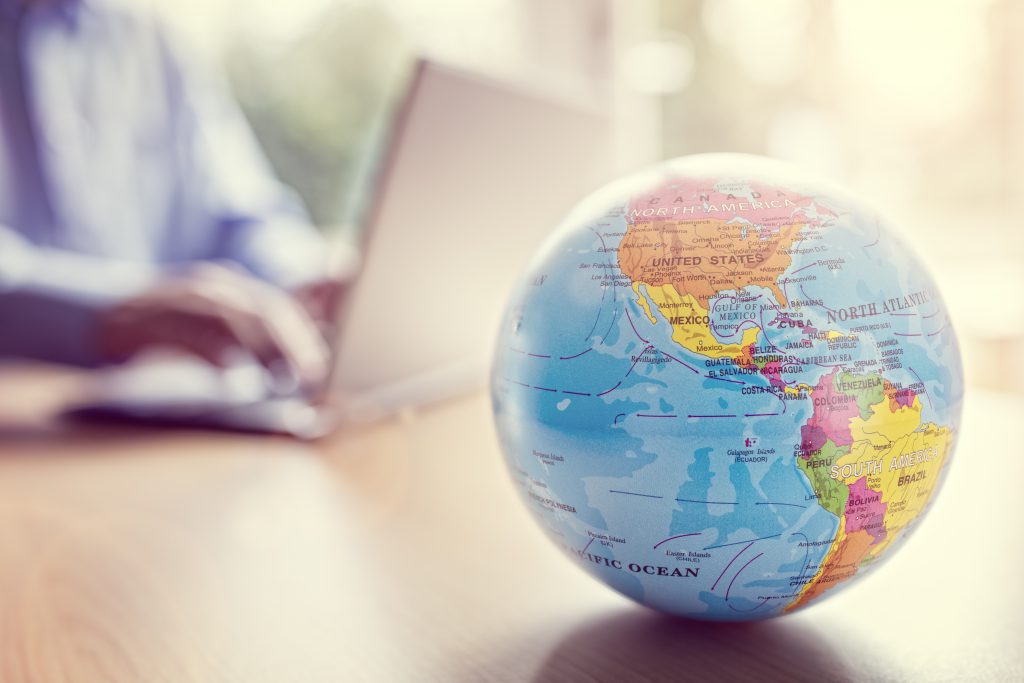 The world is full of exciting and attractive products that the Japanese don't know about.
I would like to boost the market by exporting such products to Japan.
E-mail magazine
I would like to send useful information to you, so please subscribe to our newsletter.
Blog
---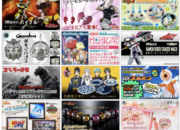 I have a shopping agency service . Please inquiry from here if you wish to purchase agency . If you want to buy Japanese items, please contact me. Support ・I could support of…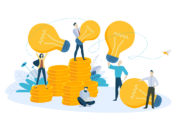 Hello. my name is Daisuke Akagawa from Nikomaru Ilc. in Japan. I am running a company that specializes in an e-commerce company in Japan since 2010. Our company sells products not only domestic…